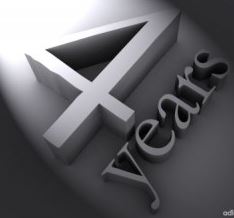 So what is this crazy CRENAB thing you keep hearing about? Well, we are a group of Orange County professionals in the Commercial Real Estate and Related industries. We gather once a month, usually in the Newport Beach or South Coast Metro areas, to network and discuss issues related to our business. In Orange County's fast-pace market, it is more important than ever to make personal connections with others in the field. Unlike other local networking events CRENAB OC allows you to make connections in a casual environment, and requires no monthly fees or cover charges.
This month marks the 4 year anniversary of CRENAB OC. 4 years of people making real and meaningful business connections deserves quite the celebration, don't you think? Our OC network is extensive so bring a co-worker, bring a friend, or just bring yourself (and your business cards!)
Join the celebration: Wednesday, June 24th at McCormick and Shmick's in Irvine from between 4:30-8pm.
Contact Ted or Elise for more details.
Ted Ritter – [email protected] – 480-371-0027 or
Elise Woodard – [email protected] – 949-463-2203